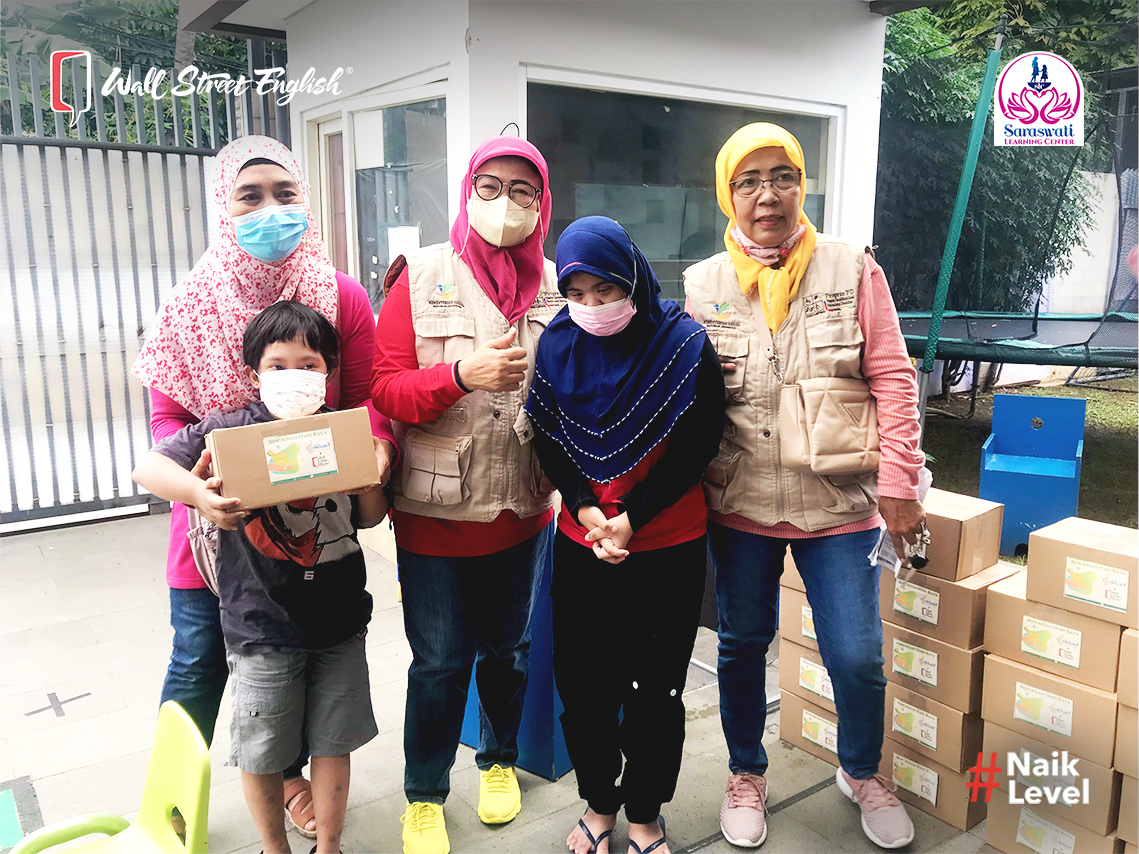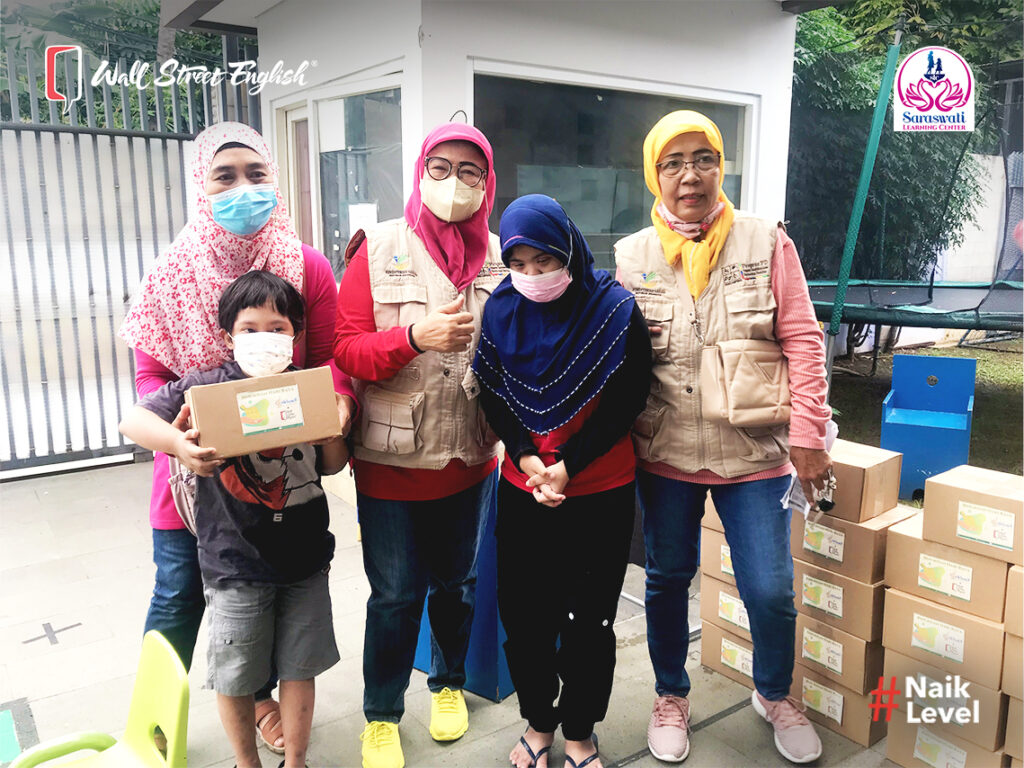 This year's Ramadan, Wall Street English partnered with Saraswati Learning Center (SLC), a non-profit organization that is actively engaged in educational service, therapy, and training for people with down syndrome. Together, we held a charity event themed 'Building a Better Future for People with Special Needs.'
Down syndrome is the most common chromosomal disorder with an estimated incidence of 1 in 1,000 births worldwide. According to the World Health Organization (WHO), by 2020 there have been 300,000 cases of down syndrome reported in Indonesia. Despite some behavioral, mental, and physical limitations, many individuals with down syndrome today are able to have jobs and live independently. The average life expectancy has also increased greatly to 60 years old, compared to 25 years old in 1983.
Inclusion and empowerment efforts are some of the most important factors in the improvement of life quality for people with down syndrome, ensuring that they have equal access to experiences and knowledge. Here at Wall Street English, we believe in creating opportunities by building confidence and contributing in providing equal access for all, especially in education.
On 22 April 2022, we invited our brothers and sisters from SLC for an event at Wall Street English Pacific Place where they were able to experience the specially-customized live class with our passionate English Trainer. Through this event, we have been able to carry out Wall Street English's and SLC's shared vision in improving the abilities and potentials of people from different backgrounds beyond their limitations.
Following this visit, we held a donation drive which concluded on 7 May 2022. We are pleased to inform you that this event has successfully wrapped and it is all thanks to your contribution! We are very grateful for all that you have contributed to back our mission in supporting our brothers and sisters at SLC. We have donated basic necessities and medical supplies to all of the families of SLC's.
People with down syndrome face learning challenges, which is why it is crucial to provide the right combination of materials and curriculum to aid with the difficulties they may face. With that in mind, we topped this donation with scholarships to a specially-customized English learning program at Wall Street English with the total value of Rp 120.000.000.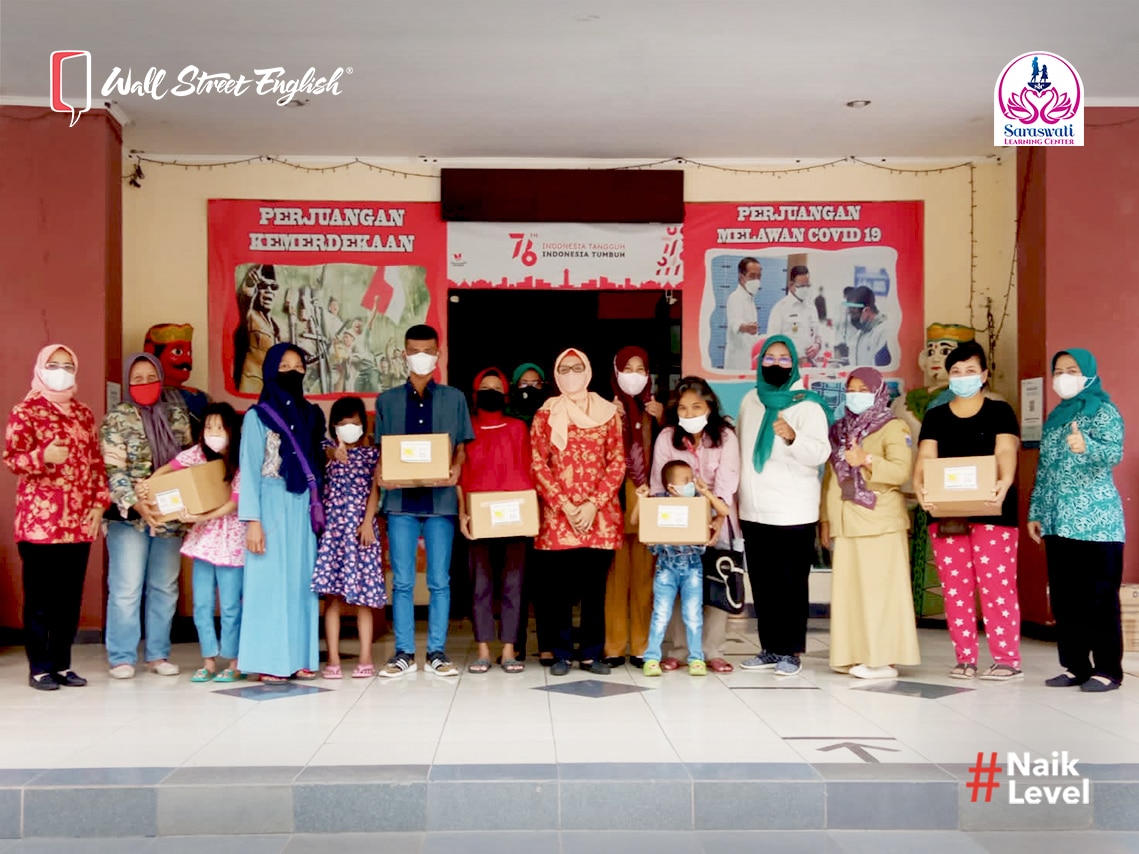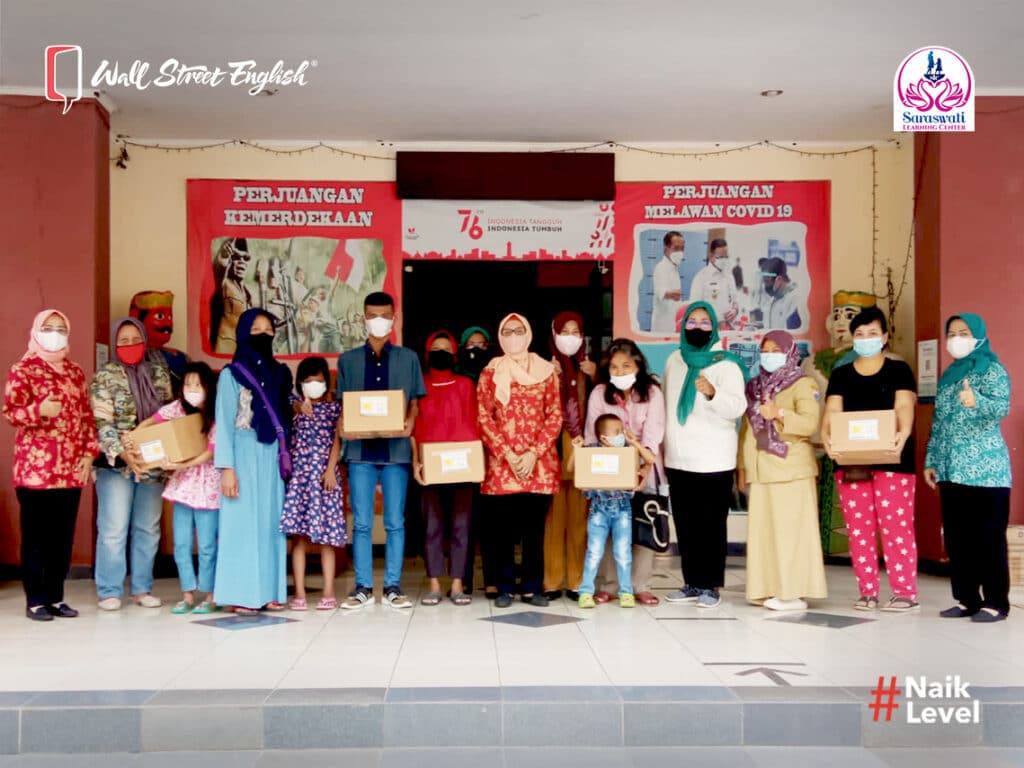 This would not have been possible without your incredible support. We are so grateful to have you as part of our on-going commitment in supporting Indonesians from various walks of life to level up through better English. You are a huge part of turning that vision into a reality by helping SLC families through your donation. Head to our Instagram and LinkedIn to see the coverage of this charity event. Thank you for your trust and support to #NaikLevel with Kindness, #NaikLevel in Life with Wall Street English!