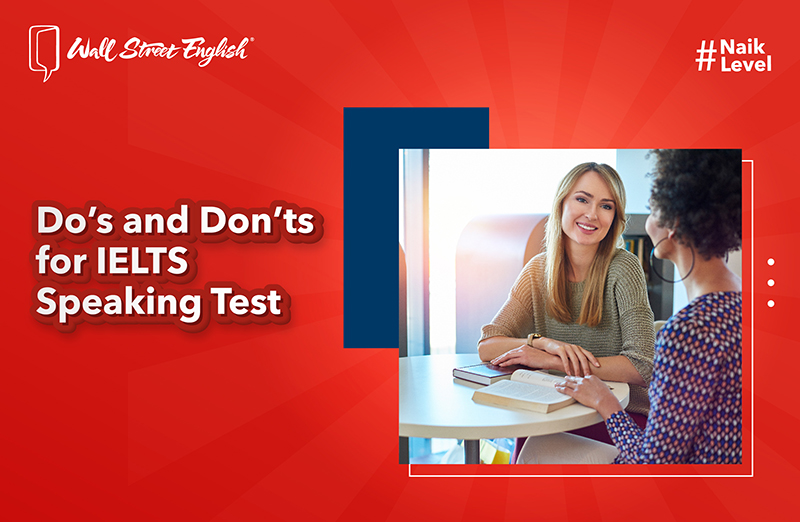 Have you ever imagined what happened during the IELTS Speaking test? By reading these guidance, you can stop guessing and wondering what you should do.
During the IELTS test, there will be 3 parts that will be examined by the examiner.
Part 1, you will be asked about three topics. They are all easy topics, and all the questions are about you or your personal experiences such as; Hobbies, Jobs, Dreams, Favourite things, etc.

Part 2, the examiner will give you directions, then hand you a topic card, pencil and paper. You will have one minute to take notes about the topic, and then you must speak for two minutes. The format of the test will be an individual long turn.
Part 3, the examiner will ask you more abstract questions about the world or society in general. The questions are related to the Part 2 topic, but they are more difficult, formal and academic questions. The format of the test will be two-way discussion.
With that being said, these guidelines will be useful for you to do the IELTS Speaking test.
Do's;
Know What to Expect
Create a Good First Impression
Pretend You're Interested in the Questions
Extend Your Answers
Don'ts;
Give Yes/No Answers
Go Off Topic
Give No Answer
Speak Very Quietly
Despite all the tips that have been written, don't forget to keep practising. Speaking test might be scary, but if you are never stop learning, it will boost your confidence and you shouldn't be scared anymore. Feeling nervous and feeling hesitated during the Speaking test will affect your test result. Therefore, overcome your nervousness by levelling up your confidence in speaking English and you will nail your IELTS Speaking Test!